Built strong, built right and built to your own specifications
The name Cleveland Sitesafe is synonymous with a comprehensive range of all-steel security and vandal resistant products, as well as a range of modular buildings. We pride ourselves on over 30 years experience of making our extensive range of units to suit all your needs. Anti vandal design as standard, our range of buildings offer a cost effective, strong alternative to traditional builds
Modular Buildings
Modular buildings and all our other products are constructed in our factory in Middlesbrough. This includes all internal works. The building arrives on your site and is installed and made secure in just 1 day. In buildings that have internal fittings the following 1 to 2 wee...
Why Modular?
Created for You
We provide a wide range of products made primarily of 3mm mild steel construction. Our modular system allows for a wide range of possibilities with regard to layout, size and finish. We do not repurpose containers we build your building from scratch in a superior specificati...
Bespoke Design
Recent Projects
We have a reputation for doing things right and to the highest standard.
View our full portfolio to see all our projects.
What Our Customers Say
Cleveland Sitesafe have provided Fairburn Ings Nature Reserve with three anti-vandal steel hides built to our specification. They have proved to be very successful and stood up to attempted vandalism with little damage, they are also cheaper than similar sized wooden structures and a lot easier to keep clean and maintain.
Steve Wadsworth
We have had many Sitesafe products over a number of years. We find Sitesafe helpful with the initial design through to installation and their products have proved to be robust.
K. Chant
The addition of the two new buildings has significantly improved the grounds operation area, allowing us to fully to comply with our health and safety obligations. As well as meeting the legal side, the buildings offer first class garage accommodation to high value kit which would otherwise deteriorate quickly sitting outside.
Alan Ferguson
Since we opened the new visitor centre at Potteric Carr we have seen a significant increase in visitor numbers, people are amazed to hear the story of how the building was constructed and also our staff and volunteers love their new working environment. Working with Joe and his colleagues was a real pleasure and through practical and realistic discussions around project design and procurement, we were able to meet both our budget and open on time.
Andrew Dalton
We recently purchased a unit for our tennis club. Our members are very impressed by the quality and space of the unit.
Tennis Club Members
" I was throughly impressed with the excellent communication with regards to our recent purchase of the new flammable storage cabinet. The cabinet is of a very high standard and robust to last for many years to come. I would definately recommend Cleveland Sitesafe Ltd and they would be the first port of call for any future requirements."
David Simpson
We have chosen Cleveland Sitesafe products for a number of years for storing machinery. We have been targetted by theives and these products deter them. We are always happy with the quality of everything that has been supplied.
Glendale Managed Services Ltd
Who We've Worked For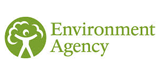 Bespoke Design
We will work with you to design a building that fits your brief, including drawings and specifications. Almost anything is possible so don't be confined to one design get in touch today and s...
Read More
Enquire about your project
We have years of experience in delivering bespoke, high quality building designed for all environments. If you have any questions or want to enquire about your project, please contact us. Our team of experts will get back to you as soon as possible.
Get in touch